Loops: what are they and why use them?
fundamental programming units (most languages have them)
used to repeat a set of instructions, without "duplicating" code
often used in ecology to iterate something over "time"

usually, each 'time-step' depends on the previous one. Note in the examples below, how we start an age object at 1, and increment it at each step of time, or t. In both cases time and t are the loop counters, but only in the second case is the counter being effectively "used" inside the loop.
Let's tear it apart and understand each individual part:
Setting up (sometimes required), initializing
deciding on bounds and intermediates or "step"

lower bound = 1 to upper bound = 10
here step is 1 (i.e., 1, 2, 3, 4, … 10)
content (what is this loop going to do?)
In both cases, we have to: - initialise a storage vector - define time boundaries - define the step, or incremental unit (in this case implicit) - define the content of the for-loop that is going to be iterated
From loops to events
In R, we try to avoid loops because:

they are slow
they make code harder to share amongst users

It's easy to think about "events" in ecology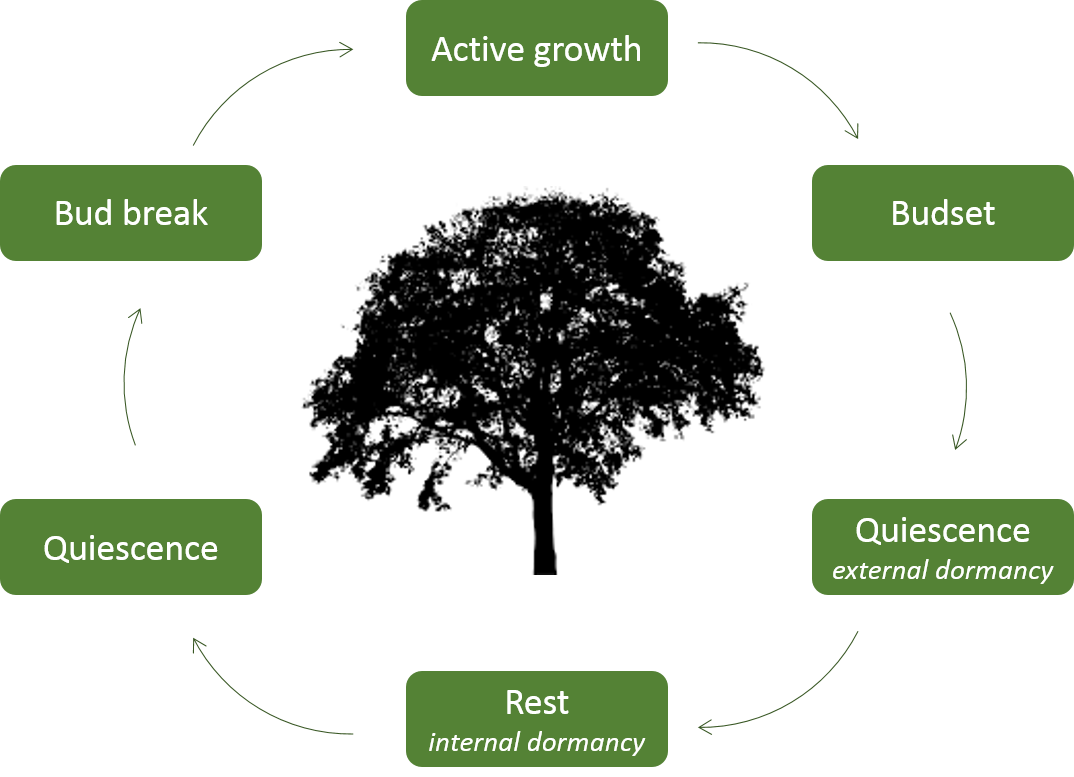 In SpaDES, events are first defined, then scheduled to happen at a particular point in time:
Loops in R
As you can see, event execution and scheduling in SpaDES have the same fundamental components of a for-loop: initialize, bounds, step, content
Loops (AKA events) in SpaDES
This creates a queue – a list of events that need to occur
What would that sequence look like?
what is happening now
What are the next thing(s) in the queue